I made this cute little album out of lunch bags. I really like the way it turned out. I need to find a couple more pictures to go on the inserts, and I plan to journal on at least one of them too. I used a variety of products on it.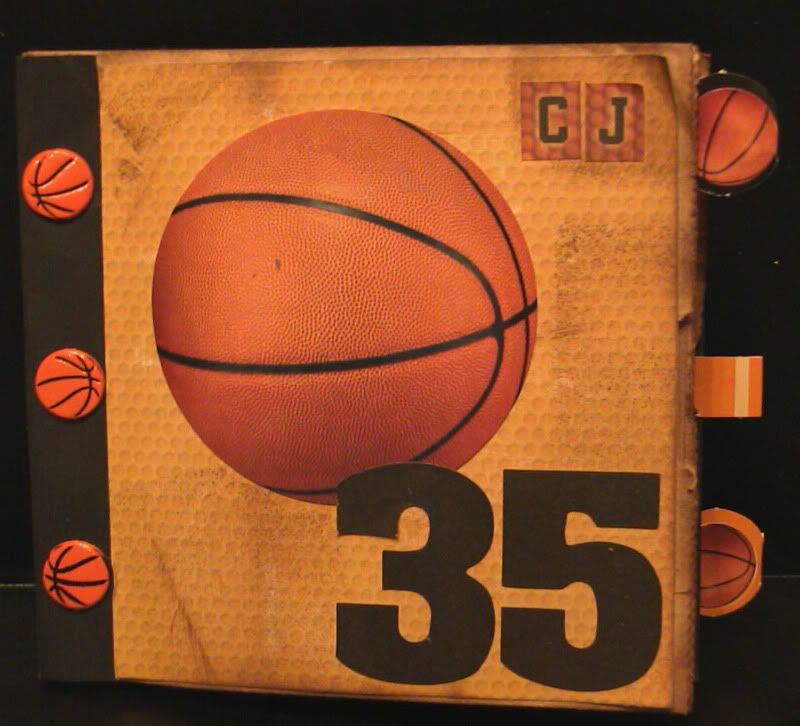 This is the front cover.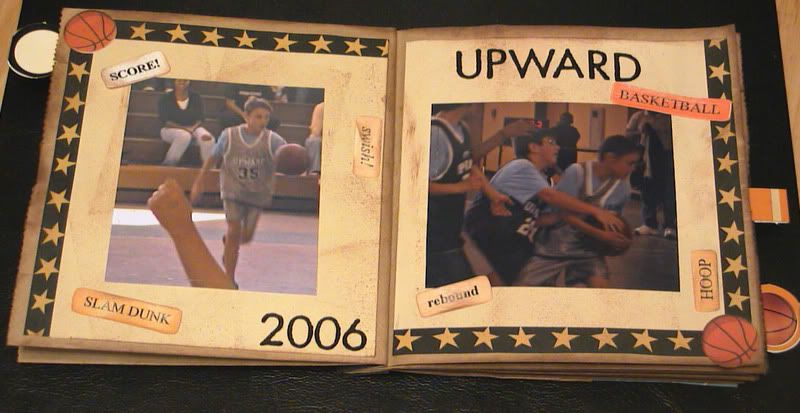 Pages 1 & 2
Pages 3 & 4 - the team picture and his individual shot. He ended up being the only boy on the team, and all the girls are taller than him! The upper grades didn't have that many kids playing, so the teams are small.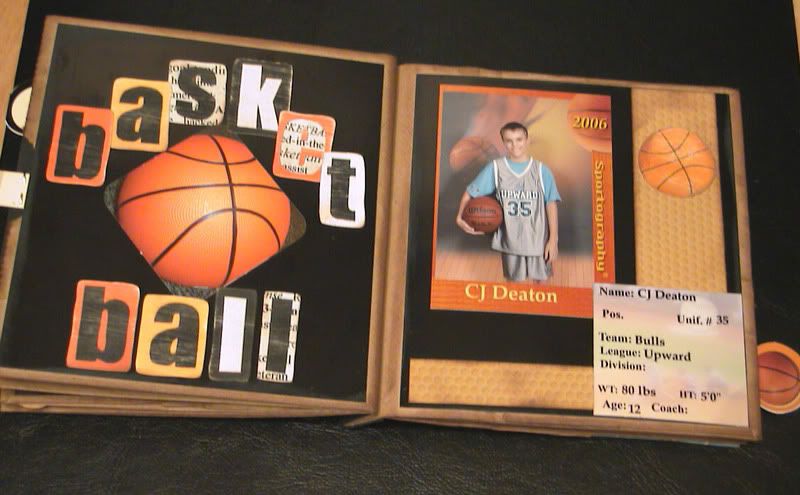 Pages 5 & 6 - I know this picture is the same as the previous page, but this was one of the trading cards, and I wanted to include it. I wanted to be able to see the front and the back, so I cut the stats from the back of one to include it.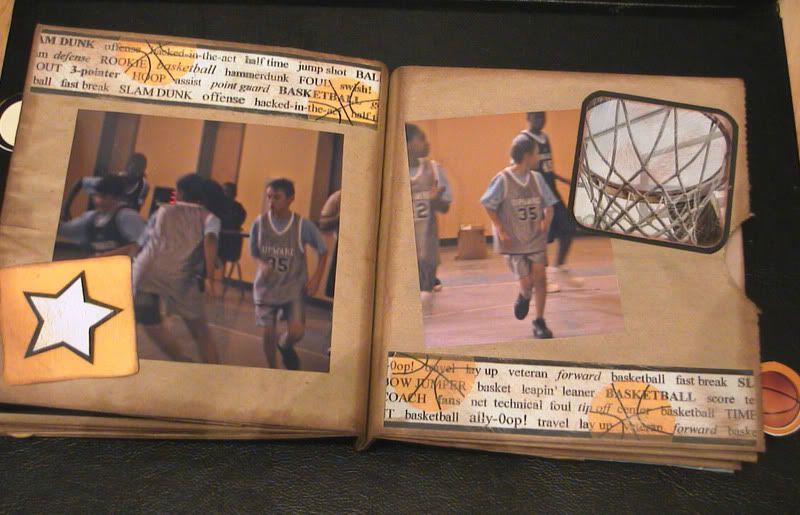 Pages 7 & 8 - just some action shots.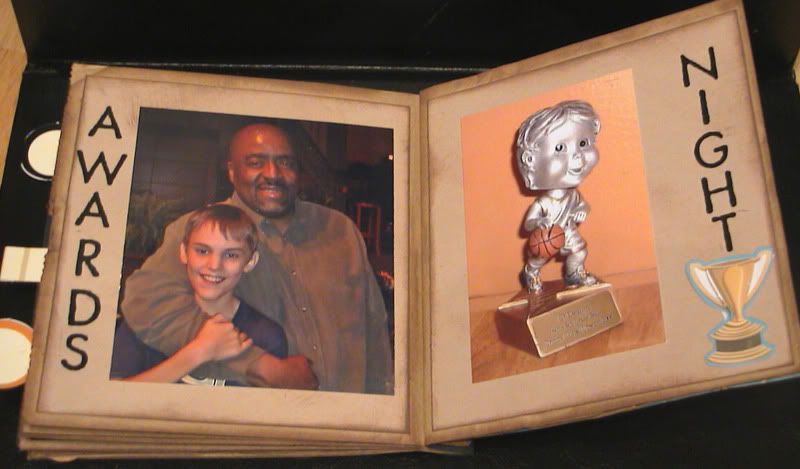 Pages 9 & 10 - these pictures were taken on awards night. Unfortunately, the kids walked across the stage so quickly, I could not get a good shot. So here he is with his coach. And then the trophy he got.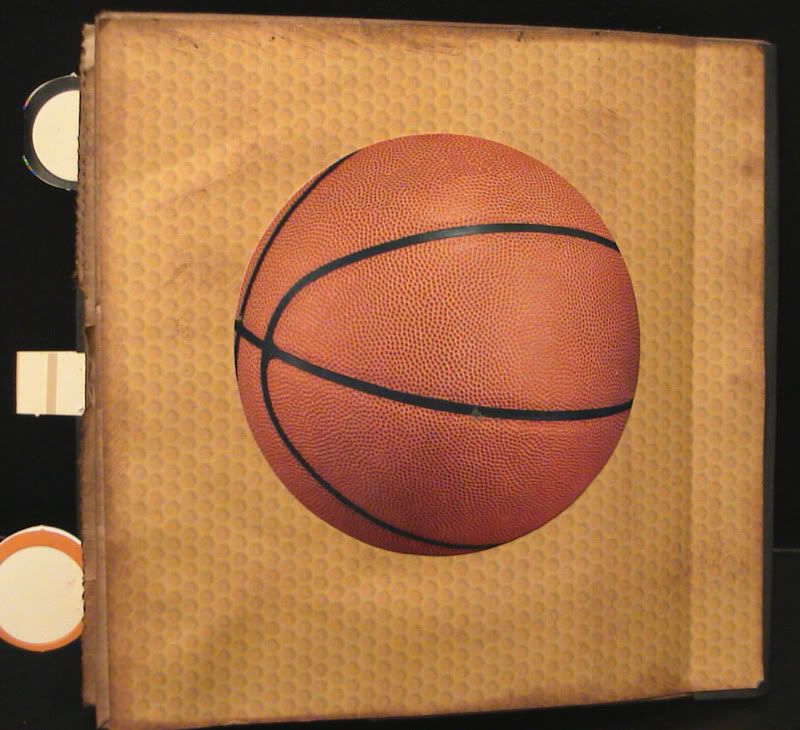 The back cover.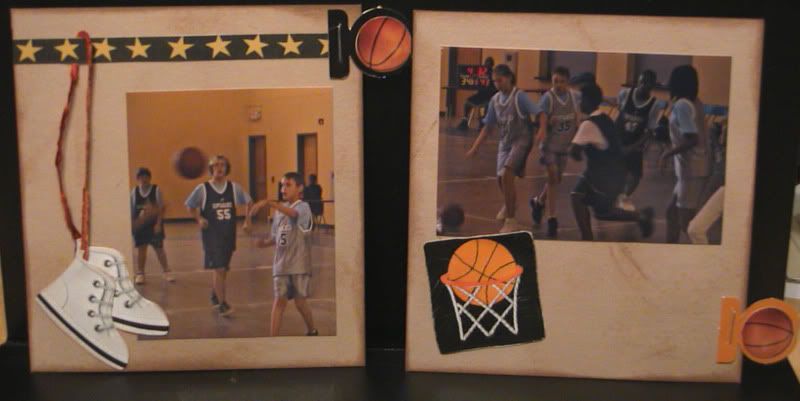 A couple of the inserts. These slide into the places where the bag is open (the 'tops' of the bags). I plan to journal on at least one of the backs.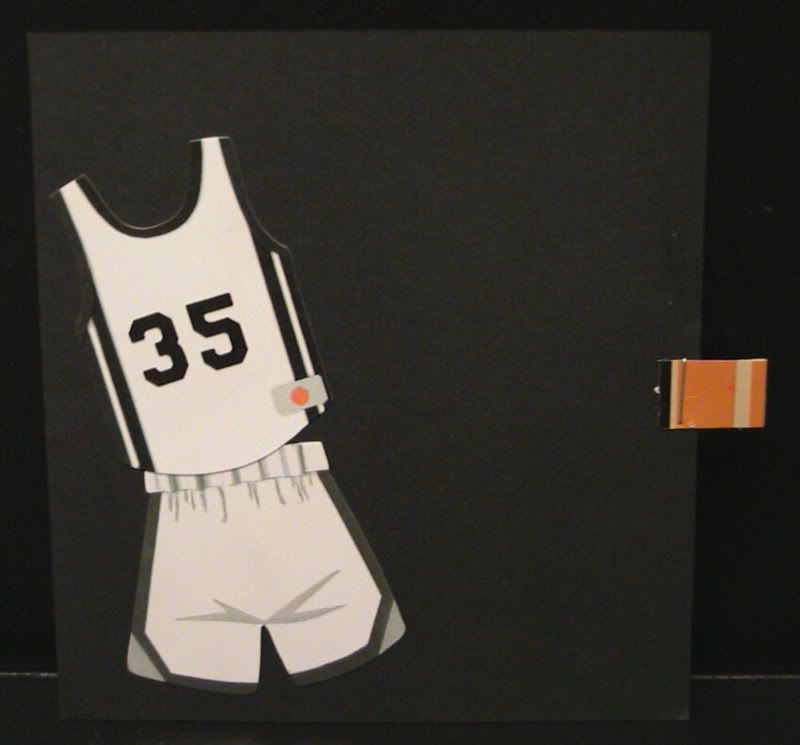 And this is the other insert. I really need to look for one more picture for this page!
CJ's been sitting here looking the actual book while I am posting, and he seems to like it a lot. He keeps saying, "Cool!" This is why I do this! It makes me so proud when my family looks at what I make and they actually like and appreciate it!!!