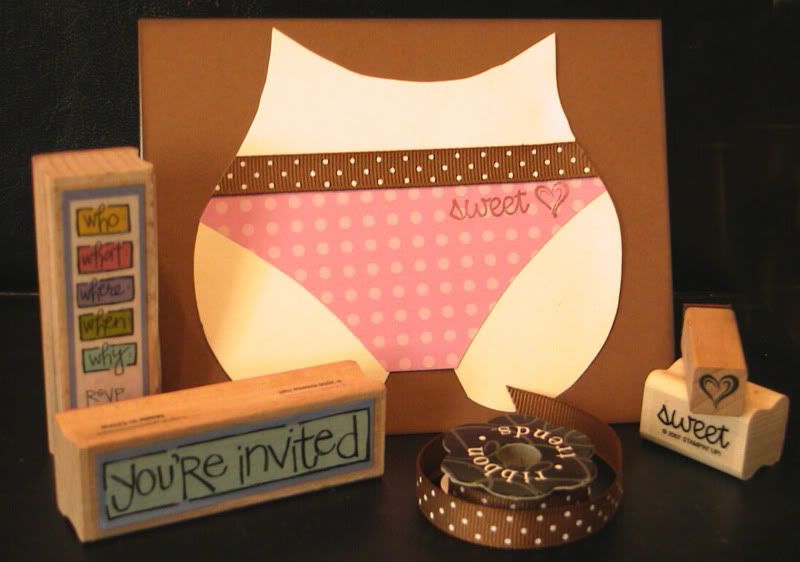 One of my very dearest friends is getting married, and I'm throwing her a lingerie shower (at her request). I saw this little card on
Splitcoast Stampers
and knew it would be absolutely perfect for the invitations.
THIS IS NOT MY DESIGN!
You can see the original
here
, and as you can see I CASEd it almost 100% because I loved everything about it! I used a different heart stamp, because I didn't have a smaller one, and my ribbon has polka dots. But everything else is pretty much the same.
The 'sweet' stamp is from the set 'So Very' by Stampin Up! The little heart is from a set by All Night Media, and the other stamps are $1 Stamps from Michael's (I used them on the inside.) The ribbon came from Hobby Lobby. I'm pretty sure the patterned paper is by Provo Craft. These were so much fun to make, and I hope everyone likes them!